Overnight campers receive three, well-balanced meals per day in the air-conditioned Dining Hall during summer and weekend overnight sessions.
Family Style
Campers and staff eat family-style at tables with their cabin groups. This fosters conversation and builds relationships during meals. Meal times are bursting with camp traditions, cheers, skits and announcements.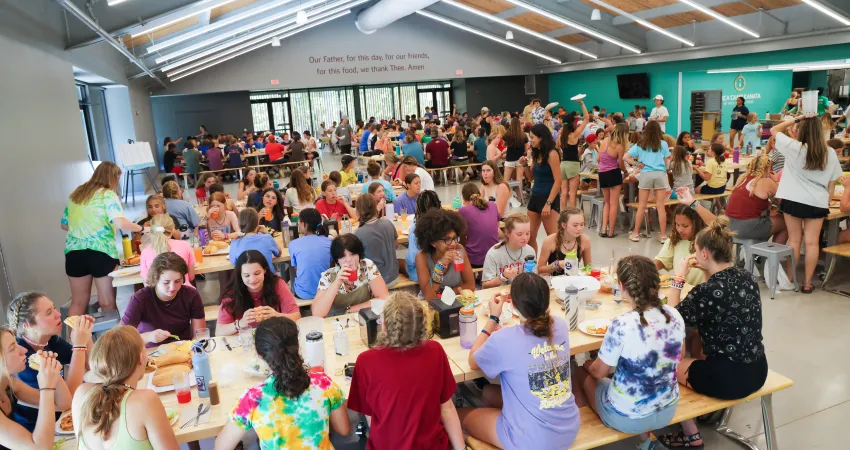 Healthy Living
At Kanata, healthy living is an important part of our Mission and our camp. Each meal includes the four major food groups, proteins, fruits, vegetables, and breads. Water and juice are on each table, and milk is available during breakfast.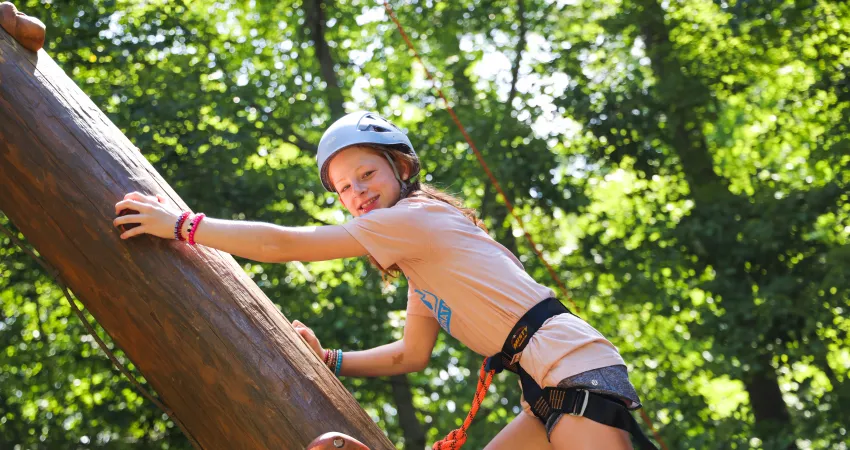 Dietary Needs
The Camp Kanata food service staff is dedicated to meeting the needs of all campers, including those with dietary needs. Vegetarian and gluten-free options are available at every meal and staff take all of the necessary steps to accommodate campers with food restrictions. 
We list each meal with their potential dietary need (including gluten, soy, nuts, etc.) on a large board, and we have a dedicated staff member in the Dining Hall who is specifically assigned to ensure gluten-intolerant campers get their correct meals in a timely manner.  
If you have any questions about gluten-free or food restrictions, please call our Camp Office at 919-556-2661.
Day Camp Dining
Camp Kanata day campers bring lunch, two snacks, and a refillable water bottle from home. 
Day campers eat at tables with their huddles, and counselors facilitate conversation amongst campers throughout lunch. Day Camp lunchtime is the perfect time to make new friends, cool down, and recharge for an exciting afternoon. Campers sing songs, listen to important announcements, and watch skits during lunch.