The Power of Camp
We believe every child should have the opportunity to come to Camp Kanata regardless of their ability to pay. Providing scholarships to hundreds of campers, sustaining our grounds and facilities and serving the community fulfills our mission.
The Benefits of Camp
Camp Kanata provides a foundational experience for children and staff to better themselves, others and their community. Your gift and support also strengthen the experience for every camper and staff member.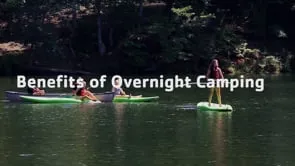 Kids Need Camp
Kids need camp more than ever. They need a place where they can unplug from technology and connect with nature. We are committed to providing a community for campers to make new friends, learn from caring counselors and gain confidence to make good decisions.