Cabin Life
Cabin life is a key component of your camper's overnight camp experience. Cabinmates form bonds that often transcend summers and a small community is built during each session. Cabinmates and counselors spend time together in the morning, during rest periods and cabin devotions. 
Cabins
Each cabin is well-lit with excellent ventilation, furnished interiors and bunk beds and houses at least two counselors and 10 - 14 campers.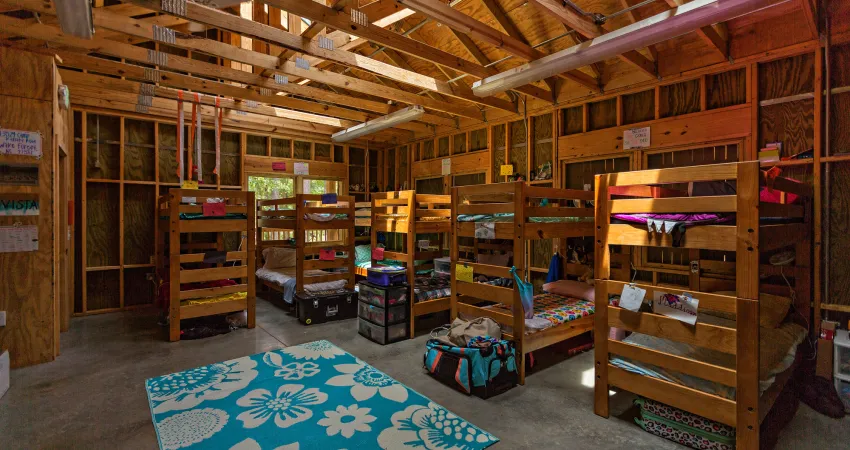 Cabin Units
Cabins are grouped together by age and unit. Boys and girls are part of different units depending on their age. We have Butterflies, Angels and Daises and Rangers, Knights and Spartans.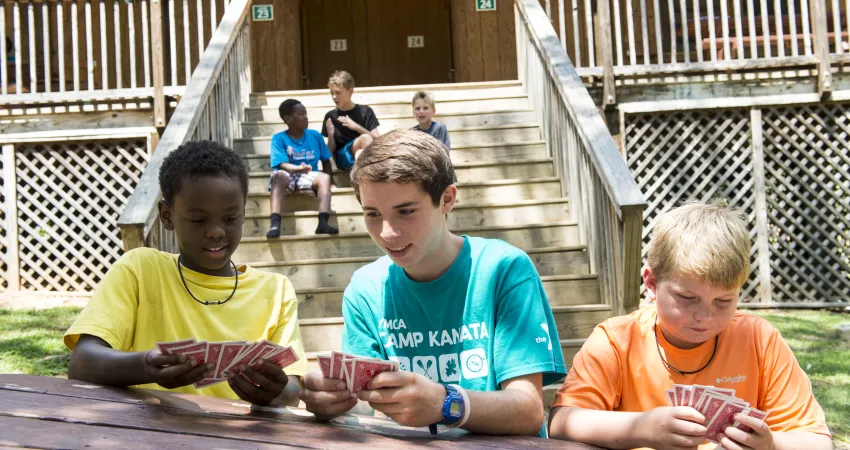 Cabin FAQs
We try to honor at least one cabinmate request per child. Cabinmate requests must be mutual.
We intentionally group campers together around age, grade, experience at camp and other factors.
Cabinmate request forms are part of your online forms.
Cabins for our younger campers have bathrooms and showers inside the cabin. Other cabins use separate bathhouses that are fully equipped with individual shower stalls and bathrooms.
Either way, campers can shower in complete privacy.
Bathhouses and cabin bathrooms are professionally cleaned every day.