Camp Kanata is situated on 150 acres of woods in North Carolina just north of Wake Forest. Our eight-acre lake is home to swimming and all our water activities and our remaining acreage is home to hiking trails, trees, cabins and more. 
Amphitheater
The Camp Kanata amphitheater is a special place for morning chapel, campfires and evening programs.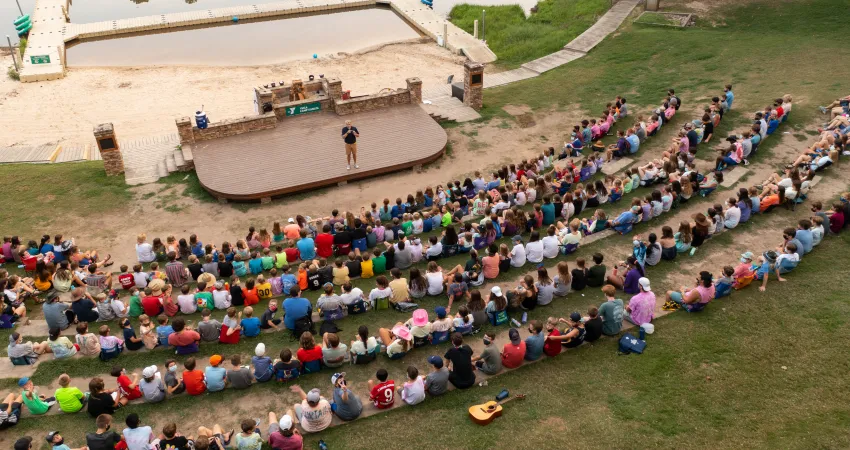 Lake
Camp Kanata is set on an eight-acre lake where kids enjoy the Blob, canoes, kayaks, paddleboards, swimming, a Tarzan swing, and a double water slide.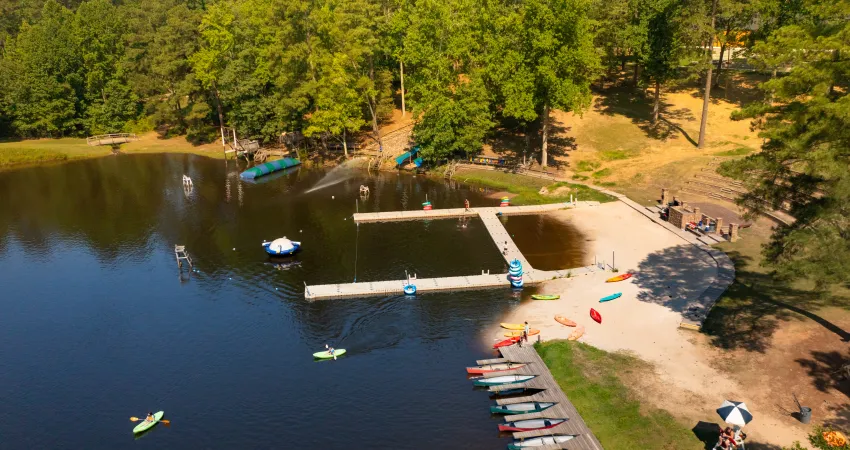 Outdoor Pool
Our outdoor pool is used for swim lessons and free swim time.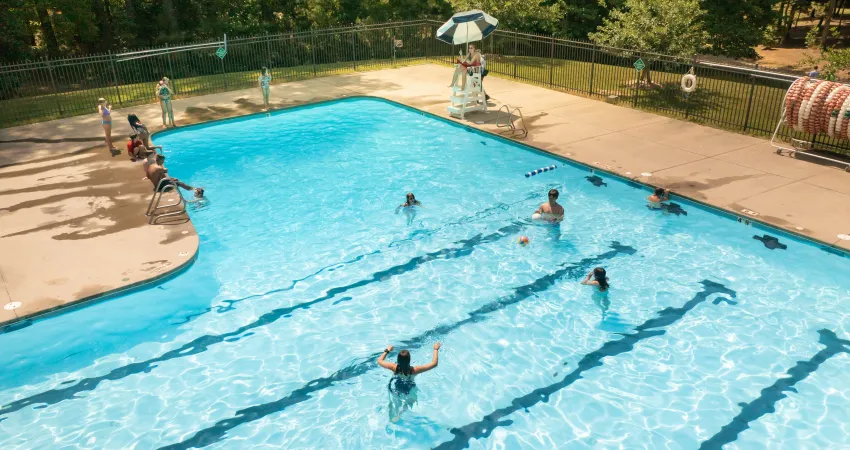 Fields
Camp Kanata has two large fields for soccer, dodgeball, kickball and lacrosse. We also have a large, covered gymnasium where campers can enjoy volleyball, basketball and badminton.